Projectnaam:
2007_17 woning Tielt - Winge
Programma:
Nieuwbouw van een privéwoning
Opdrachtgever:
Particulier
Locatie:
3390 Tielt-Winge - België
Realisatieperiode:
2007 - 2008
Status:
Opgeleverd
Bruto oppervlakte:
120m²
Medewerkers:
Peter Van Impe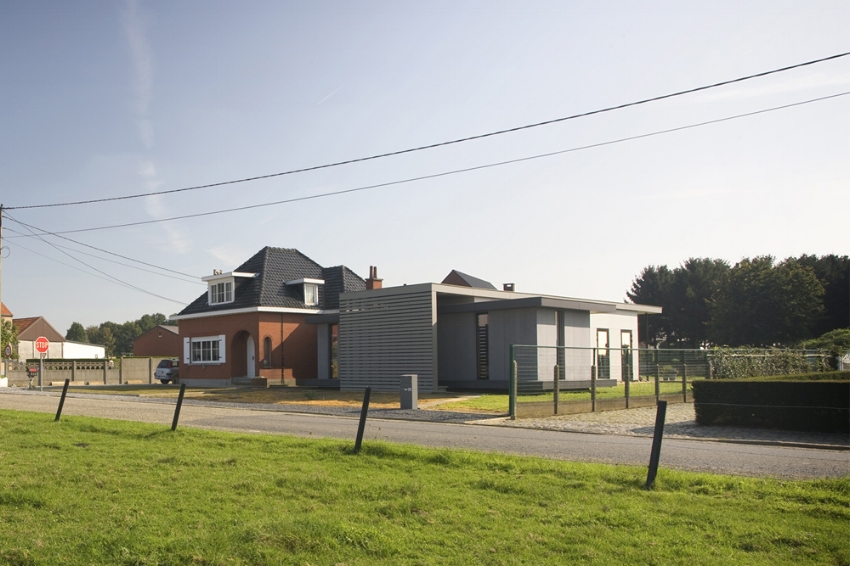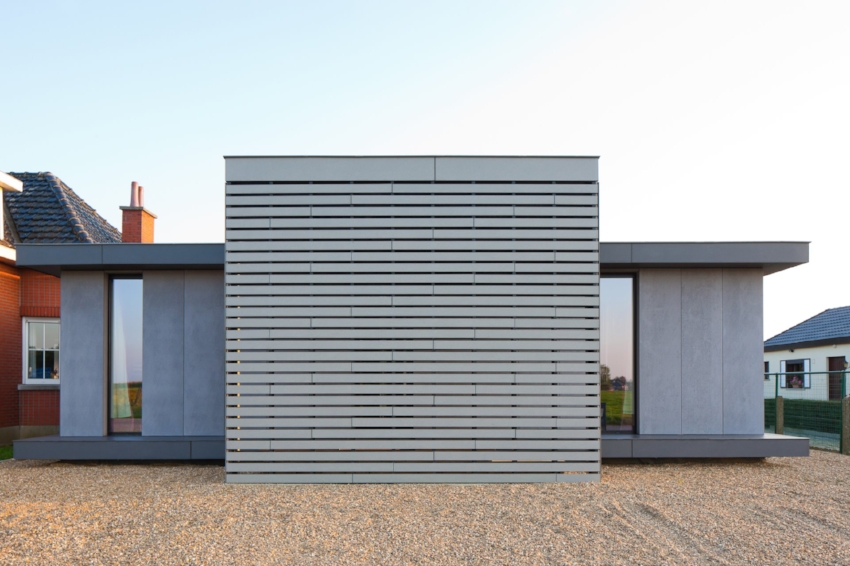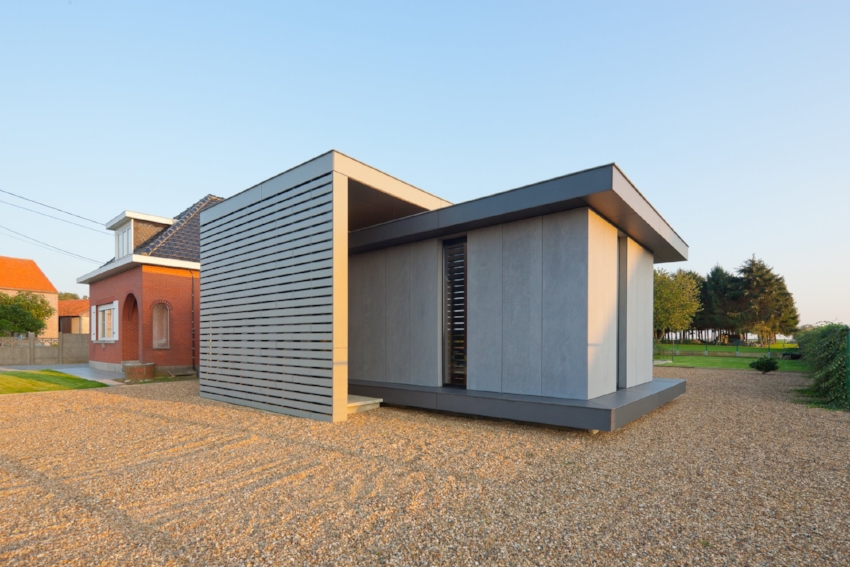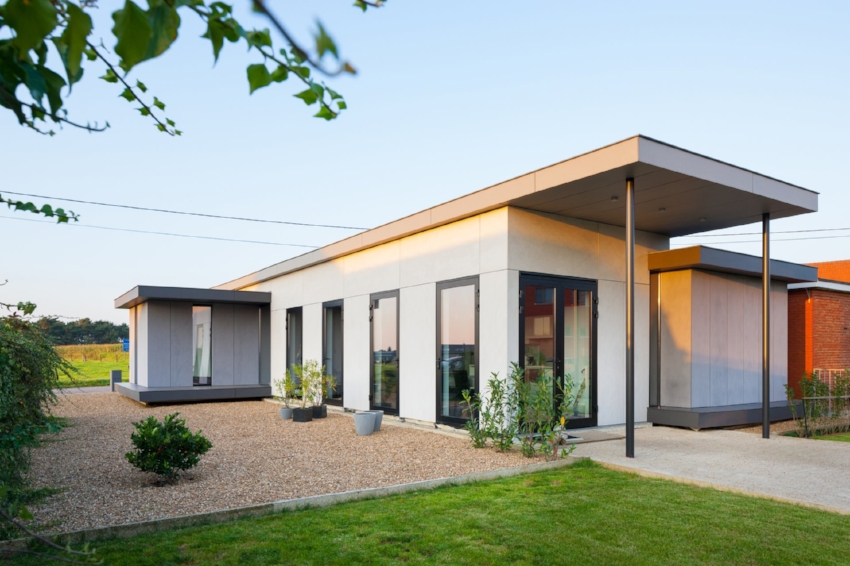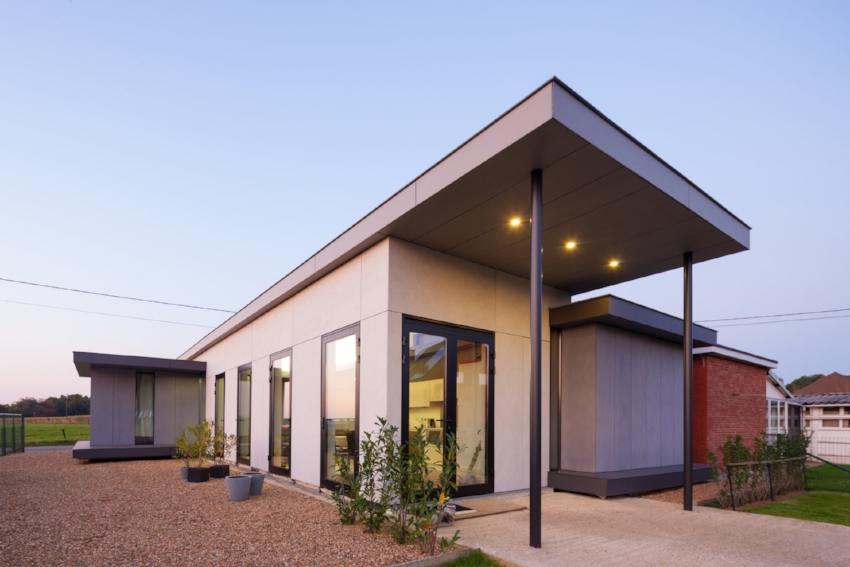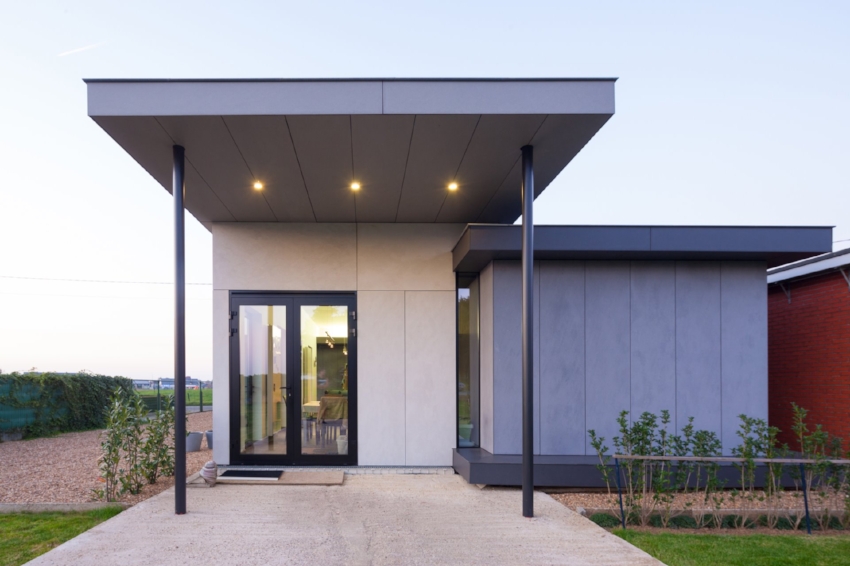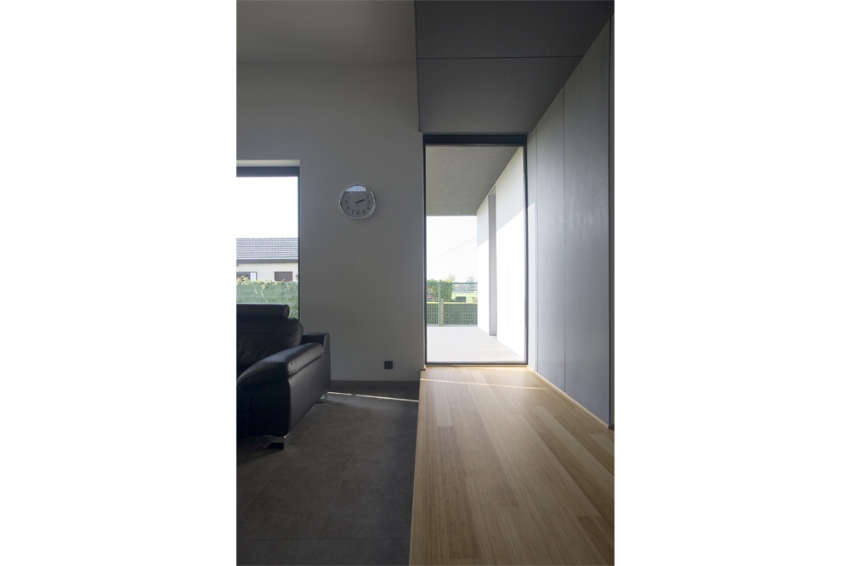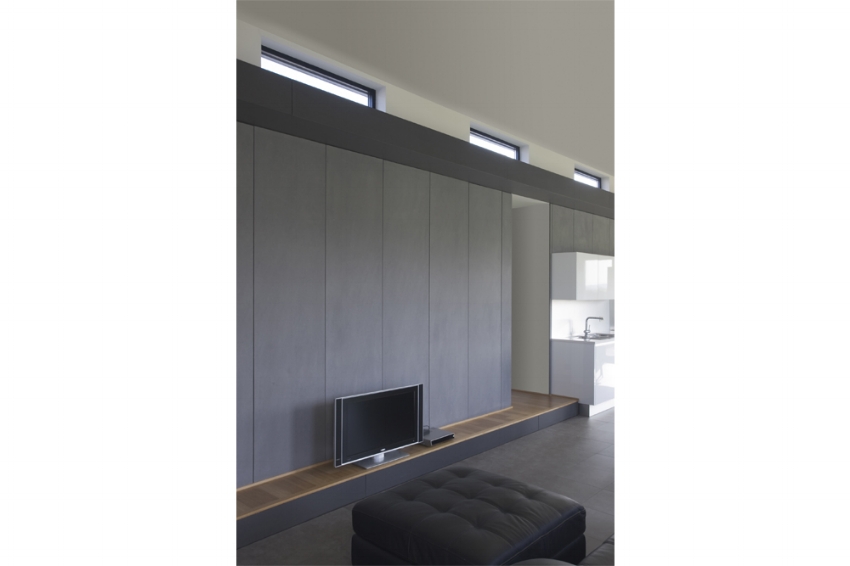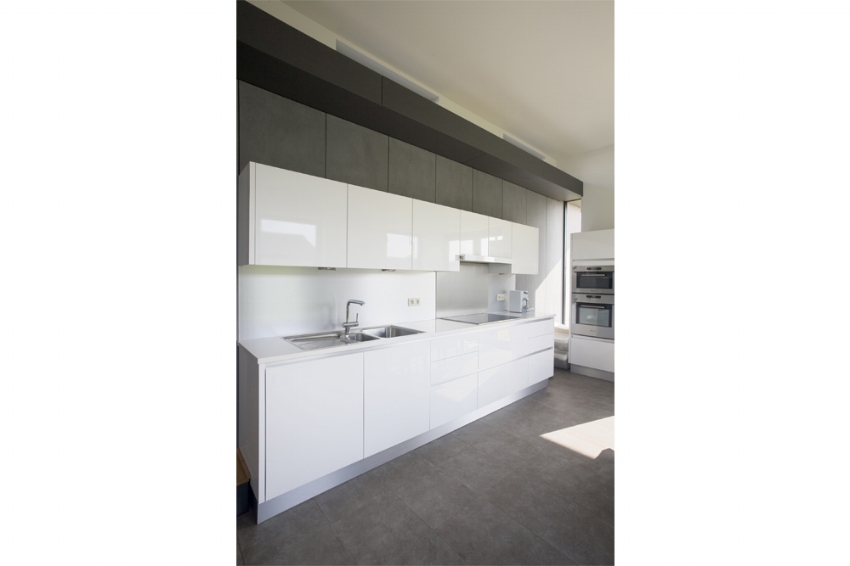 Peter Van Impe, the architect of this modern/contemporary private residence was faced with a challenge. The daughter of a besides lying ancestral home dating from the 60's, wanted to built a residence for herself and her three sons. Building regulations dictated a minimum of 3 meters distance from the property boundary on the west side, while on the east side the house would have to be linked to the adjacent parental home in the future. The (basic) concept consists of an elongated rectangular volume that is enveloped by an L-shaped volume. The rectangular volume encloses all communal spaces of the house, such as the living room, kitchen and lounge area, where large windows provide the room with plenty of natural light. The L-shaped volume in grey contains the bathrooms and bedrooms. The four individual bedrooms are conceived as little cocoons that open onto the living room.
The house, entirely constructed as a timber frame structure, is cladded with fiber cement boards in blue-gray, anthracite, white and beige. The fiber cement boards of the facade extend into the interior of the house in a way that the L-shaped volume is very tangible inside as well as outside. Thus blending interior and exterior spaces seamlessly together.  
Given the timber frame construction and the desire to obtain a seamless connection with the interior, a material was chosen that is light, rigid, recyclable and easy in upkeep. Moreover, the fiber cement boards made it possible to emphasize the intended contrast between the existing house and the new one. Because of the limited thickness and great adaptability of the building envelope, it was possible to reach a high degree of detail. This makes the building fit into it's rural surroundings as if it where a piece of 'outdoor furniture'.

< Portfolio